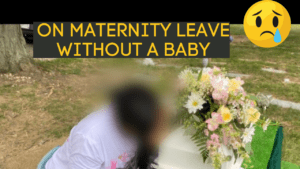 A young, Black woman, pregnant with her second child, leaves the hospital empty-handed because no one would listen to her. It is a social refrain that bears no repeating. She had a previous delivery at 37 weeks because of preeclampsia. When she became pregnant again, her ob-gyn told her she was not a high-risk patient, but he was wrong. She didn't receive baby aspirin during the second pregnancy, although she should have. Her provider told her he would prescribe it at 28 weeks, which was wrong because the optimum time to receive it is 16 weeks. She never saw a high-risk pregnancy specialist, although she should have. Instead, she developed the HELLP Syndrome at 25 weeks, and her baby expired.
One might say that the baby died from prematurity. However, evidence-based research reports a 67 to 76% survival rate for preterm babies born at 25 weeks.
She went to a social media group, seeking solace and comfort for her grief, and the disparities were glaring. Painful. Everyone in the group knew what a maternal fetal medicine specialist was except Laney, and no, they did not look like her.
I am weary of those sad stories. I am frustrated that things get worse instead of better regarding our healthcare system. However, I am committed to "Be the change I want to see." So, I, along with other Black ob-gyn physicians, are rolling out a Black Obstetrician-Gynecologist Directory/Database so people like Laney can receive care from people who respect her culture and, most importantly, LISTEN to her.
Representation matters. Healthy Babies Matter. The dignity of this patient matters.
We, as humans, matter, and that means ALL of us.
https://youtu.be/0K6ZNpPMAZY